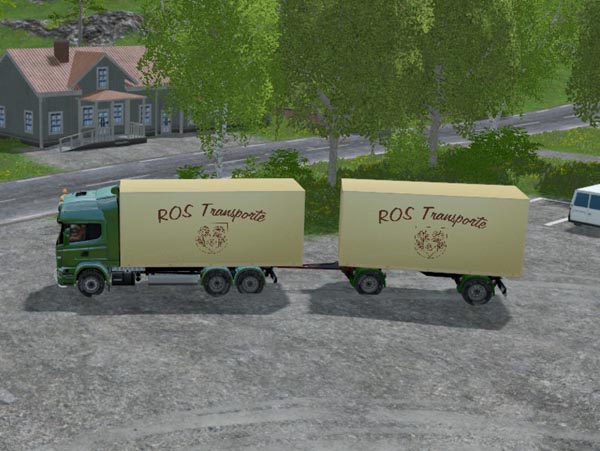 Scania truck with trailer
(Closed box body without animation)
for ROS UPK Mods
————————————————– ————————-
Be required for:
Fertilizer and seed production
For the transport of:
Fertilizer (fertilizer), seeds (seeds seeds2), kohlrabi (kohlrabi), cherries (cherries, cherry), apple (apple, apple), plums (plum, plums), onion (onion), strawberries (strawberry, strawberry), pears (pear, pear), pickles (cucumber), orange (orange), tomatoes (tomato), fruit wine, jam, carrot (carrot), flour (flour, wheatflour, barleyflour, cornflour), bran (bran) and bakery products / Bort ( bread, sandwich)
CAUTION following via the LOG warnings that are not important for you, because you these items only say that these crops were not installed in the of you currently recorded map.
Warning: 'D: \ _ Mods_LS2015 / mods // aaa_ROS_LKW / ROS_LKW .xml' has invalid fillType ………
etc. etc. etc.
Credits:
Giants GmbH, Rosenthaler