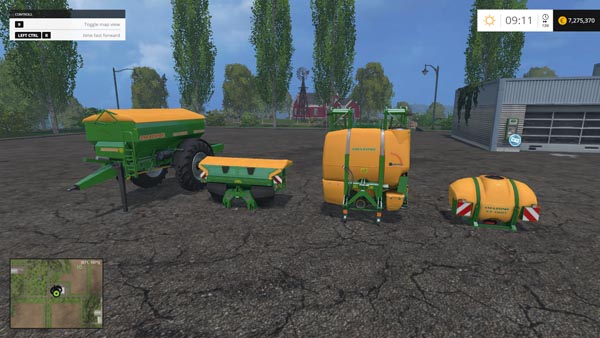 Alkspritzen K and K alkstreuer
• The zip file in the mod folder
This package includes:
A Mazone ZAM 1501
A Mazone ZGB 8200
A Mazone FT 1001
A Mazone UF 1801
A ll 4 units can be filled with fertilizer and lime.
Kalk s mus be installed as fillType on the map.
I it is not st is the case, a warning in the log occurs.
This but has no negative impact on the game.
Credits:
Giants / se7en