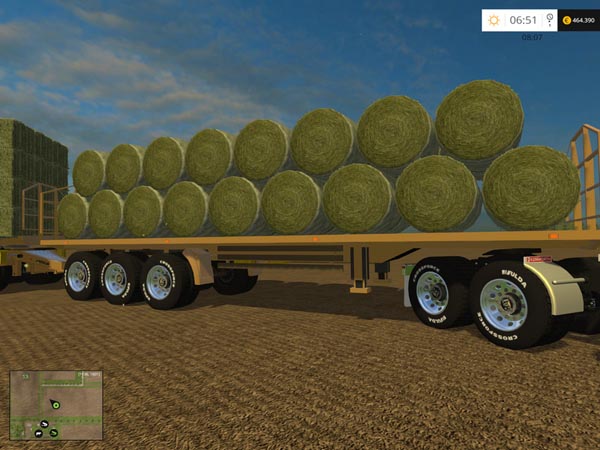 Hello everyone, here is the Cat Flatbed Trailer from the Cat Fleet 15 A mod with a few updates. We decided to upload it separately as I am not sure when the next update for the Cat Fleet can be released? Still waiting for permission from our friends at Courseplay (CP) to enable us to include the CP compatibility fix for the 980H Loaders.
Back to the Flatbed Trailer, so what's different?
Loading capabilities:
Square and Round Bales
Implements and machinery
Wool
Boards from Marhu's Placeable Sawmill
Tree Saplings
Livestock: Pigs, Beef and Chickens2
One trailer does it all.
All the key commands can be found in the game help window "F1" key.
IMPORTANT: WE ARE UNABLE TO RESOLVE THE MULTIPLAYER ISSUE WITH BALES DISAPPEARING AFTER LOADING, SO FOR NOW ALL FUNCTIONS WORK IN SINGLE PLAYER MODE.
Credits:
Goelm