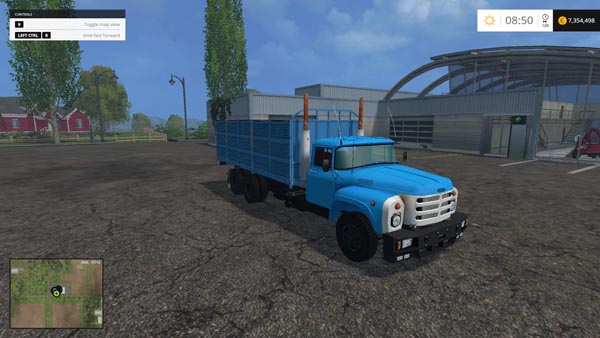 Mod ZIL 133 tested on the game Farming Simulator 2015. A truck with a maximum speed of 90 km/h, while moving exhibits dust and leaves traces. He has great physics and two realistic camera and animated driver. Opening doors and hood, the awning is installed on Kosovo and cab spoiler (key K). Has a working instrument panel, mirror and lighting (more light pressing M). While using gets dirty.
The body volume of 15 tons transporting cargo: wheat, barley, canola, corn, gravel, potatoes, sugar beet, sunflower, sand, radish, carrot, soybean, boards.
Because this ZIL-a was the engine YAMZ 238, and the sound from the engine KAMAZ, I decided to change the sound on the original – YAMZ 238. In the truck nothing not corrected except changed the sound.
Credits:
The author sounds: Konstantin Protasov.
The author of the machine: Mechanic78, zews61rus.
Author envelope in fs 15: kto-totutzdes.
Mod made by: Konstantin Protasov.
Credits: Konstantin Protasov.