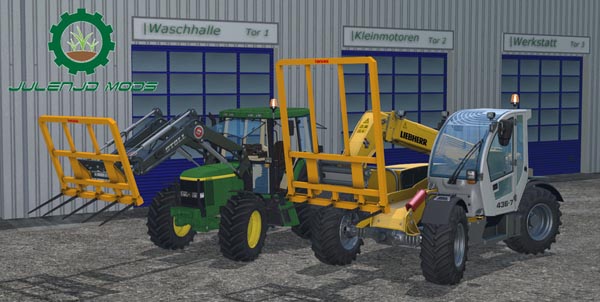 Here you have a pack of bale forks (Label: Tenías) made in Spain. The pack includes:
.-A bale fork for a tractor.
.-A bale fork for a telehandler.
With the telehandler you can take more bales at one time owing to the good telehandler's weight distribution.
Functions of the mod:
You can fold and unfold your forks pressing the key X.
You can attach the bales and detach pressing the key Z.
Credits:
Model: JulenJD
Ingame: JulenJD
Textures: JulenJD
Scripts: Geri-G, Bayn, Sven777b, Desperados93