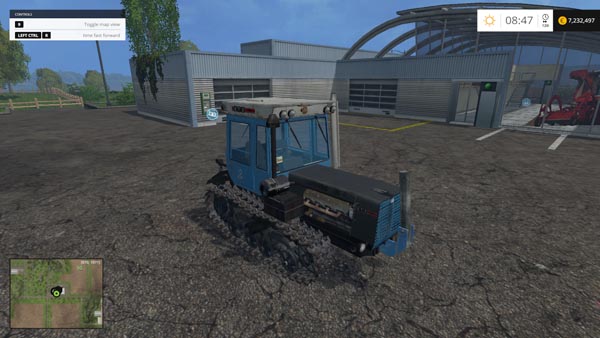 Khartsyzsk pipe 181 v2.0 for Farming Simulator 2015 — Max speed 21 km/h lighting, speedometer, tachometer, fuel indicator, PTO, instrument panel lights, sound tracks, dynamic exhaust. Open doors and Windows. The side cowls. The dust from under the wheels, leaves traces. You can wash. Service 62 euros per day.
Crawler tractor for farmers HTZ-181 has a high traction characteristics and has been used successfully to perform the most time-consuming and energy-consuming field work.
Animated parts: a beam with an earring, dashboard, engine, gearbox levers,pedal and brake, the truck and the tractor.
Credits:
ANUBIS95, Dimon676, igorela21, kto-totutzdes
Credits: kto-totutzdes