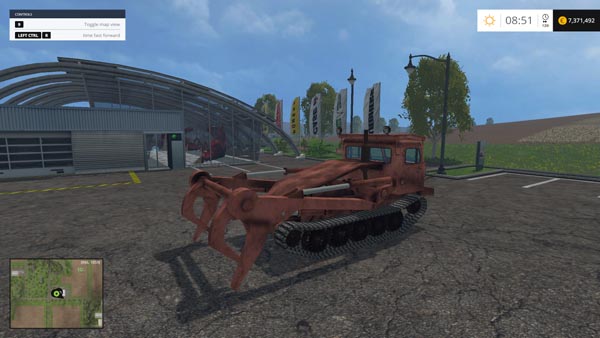 Mod TT Logger 4 LT 65 tested on the game Farming Simulator 2015. Crawler tractor with a maximum speed of 40 km/h, while moving exhibits dust and leaves traces. He animated the dashboard, as well as have lighting equipment and other animations. Management of loading equipment is performed with the mouse. This caterpillar logger LT-65 tractor TT-4 designated for loading long and medium logs.
In this version 1.1: added the dirt, increased weight of the tractor, and in the end he became more stable.
Control on the tractor:
Key of F includes lighting.
Credits:
Kiruha.