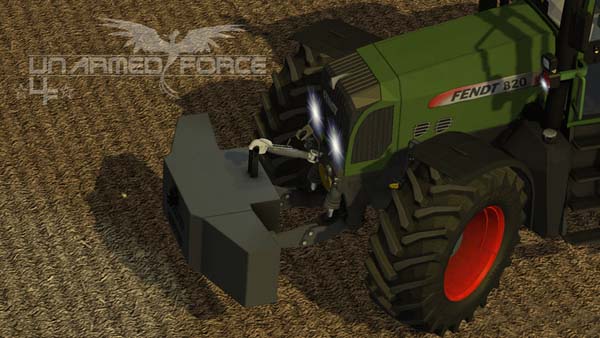 Simply find a suitable weight in your vehicle dealer ??
No problem, here you can find a Eigenbau Frontgewicht.
Has the weight and the concrete core and steel casing.
With its 1400 kg heavy tools fit perfectly.
As a little extra the Fendt and the 1400kg lettering was sealed in the weight ..
Info:
1400 kg
Preiss: € 1,642
Washable
Credits:
Unarmed Force Gaming
MonkeyWalk(Model)
Psyko(Texturen)
Latte(Ingame)