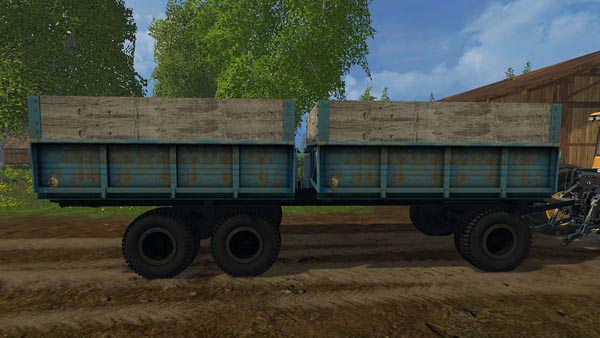 Here I imagine you to "PTS 12 turntable 3 Achs Trailer" available.
Model runs on standard script with all features.
Features:
Lights, brake lights, turn signals
Tire tracks and driving dust
fully animated (bolt, bolts, rods)
Swing axle
Dynamic Fillplane
Shaderparticle
Washable (dirty)
Used texture
Loading capacity: 20t
Downloadable Fruits: Standard
etc.
Note:
The patch 1.3 Final must be installed!
Otherwise the trailer does not show up at the store.
Credits:
Norton, sergei1994, Dima Kostin, Mad Dog