Pontiac Firebird v 1.2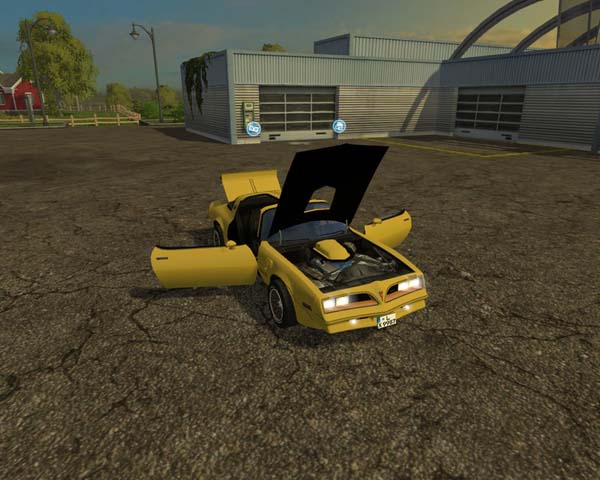 so the most important thing in front. The Urmodder is MODALL and we must rebuild its mods and re-upload as long as you mention him as urmodder both in the credits and in the Moddesc what we do with this as far as we know.
Changes:
Color selection disabled and selected a Yellow paintwork as standard.
Upper Skylight including items away in the XML
Orginale motor data entered (driving characteristics have not been changed)
Plate mounted (for German registration)
Wheels (completely) front and rear, minimally widened
LED Rear Lights was veräbdert so the brake, look and Normal light has its own position (see video)
Features like hood on and so on have remained
Customized Store Image and Brand
Log is clean
Credits:
Urmodder = Modall
Umbauer = MTL Modding Team