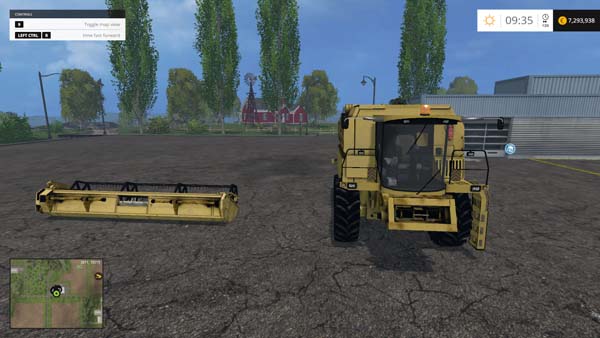 New Holland TF78 for Farming Simulator 2015 —
Max speed 21 km/h, speeds of 9 km/h.
the Hopper 6 tons. Power 330 HP Lighting,
animation, speedometer and tachometer,
fuel level sensor. The dust from under
the wheels, leaves traces. Service 305
euros per day. Complete header (width 4.5 m)
for harvesting: wheat barley rape.
Credits:
AGXP, lookee86