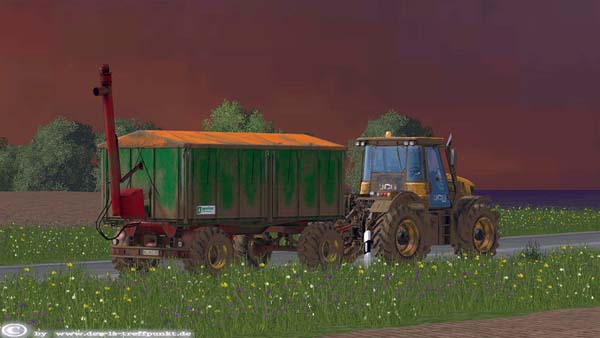 Here I have the standard trailer Kröger HKD 302 rebuilt.
Now it is possible with this pendant seed lime or fertilizer to overloading in a drill or fertilizer spreader. Similarly, the standard fruit can be loaded.
Also added is that you can now tilt the fruits on the "front sight". For that I recommend the Mod ToggleTipSide
The tires can be changed and the Korschnecke can also be degraded to &.
Information for Particelsystem the screw
The Particelsystem is not fruit Depending reproduced when overloading of seeds (seeds), lime, fertilizer (fertilizer). Please take into account this small but ugly bug. I have since yet to find another solution for.
Credits:
Mario