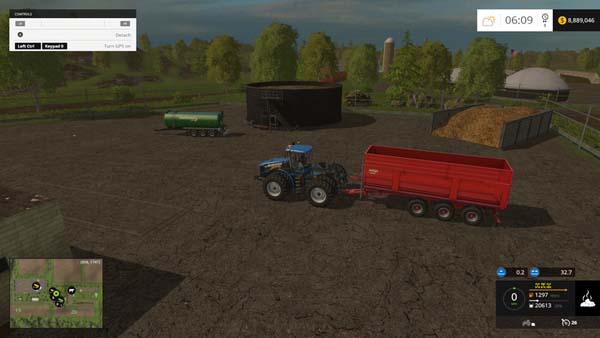 This is an edited version of the original Krampe 900 S.
CHANGE LOG V1.2:
Added Filltype forage
Added Features:
1. Increased holding capacity to 100,000.
2. Current list of fill types are as follows:
wheat
rape
maize
barley
chaff
potato
sugarBeet
silage
woodChips
manure
forage
3. Added smoke and unloading partical system to all the listed fill types.
Price: 54,000
Daily Upkeep: 80
Credits:
McKnight