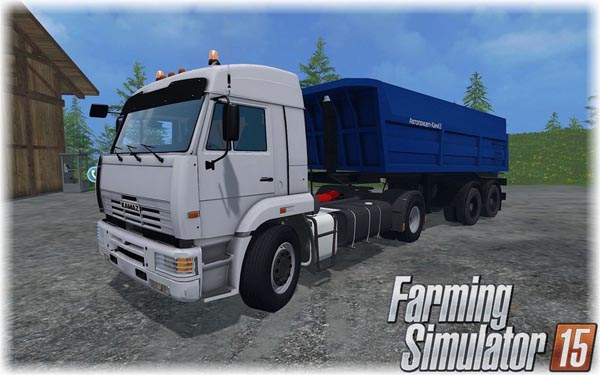 Here I present you the "Kamaz 5460 with a 2 axle semi-trailers" available.
Both models run on standard script with all the features of LS.
Models are LOG FREE!
Features:
Tires and dust lanes
Light, turn signals, brake lights, reversing light, RUL
animated Amaturen
animated Farmer
Mirror
Washable (dirty)
Color changing system (only the truck)
Dynamic Fillplane
Original Abladparticlesystem
Capacity Trailer: 20000 liters
Downloadable Fruits: Standard
Must be even unpacked!
Credits:
Mad Dog
kto-totutzdes
Dima Kostin
Jekyll