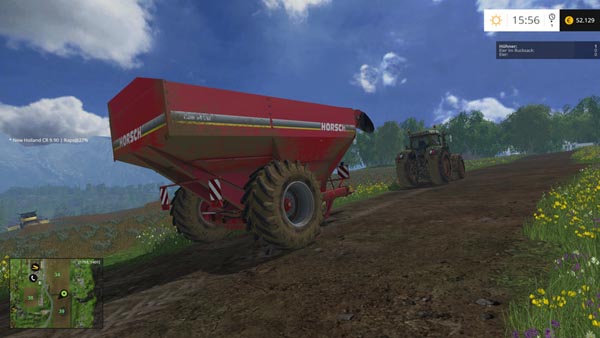 Was it you also as you joyfully have bought the Horsch Titan transfer vehicle, and then have had to find that he was not high enough, for example, to fill the Krampe Bandit ??? The disappointment was really huge for me.
So I put me time range, the original Titan changed a bit.
What has been done: Have increased as the first 3D model. Thus, it is highly genung to all trailers to fill. He is now about 4.1 meters high and exactly 3 meters wide.
Since the Titan has a telescopic axle in genuine, I have this also installed. You can now order the rear wheels depending 60cm push outwards (soil protection is the magic word). This has been going on Mouse Control. Do not be surprised at the rather odd assignment of functions to do with my assignment together on the gamepad and is not altered by me. Who cares that it may change in the XML that yourself. Otherwise, he has all the standard functions: tire tracks, washable, so I have increased to 38,000 liters and the dock speed to 900l / sec The volume.
Credits:
Giants
Monteur1