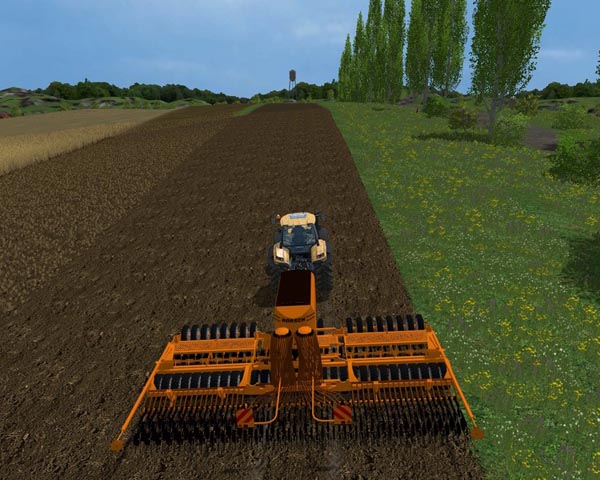 By popular demand, here the conversion of the original direct sowing Horsch_Pronto9m from LS2013.
Login is error-free.
Version 1.4
1. Dirt-time shortened somewhat.
2. Weight somewhat reduced.
3. Power Requirements 190 hp.
Version 1.4 Blue
Same drill, painted blue.
Version 1.5 Red and Blue
Direct fertilization
Lifting function
If desired capacity increased to 8,000.
Credits:
Giants, Rubberduck2