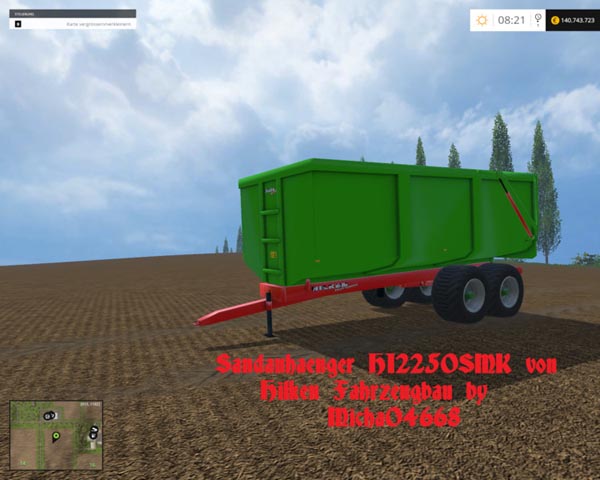 Today we introduce you to the Hilken Sand Trailer HI2250SMK.
It is built by our member Micha and we have permission to upload it to our team account.
the general understanding as there are already Hilke followers this is a rarity because normally only the pure agricultural trailers are copied. This is a trailer which is actually more likely to find in the Baubrachnche.
But Micha liked the design so it is now this trailer here.
Exact Moddesc for people who only fly over:
"This trailer was built by the company Hilken vehicle HI2250SMK with the original name Sand trailers. This mod is a replica of Orginals."
Data:
Price: 25.000 €
Daily cost: 25 €
Loading capacity: 22,000 liters
Charging ways: All standard fruits (including manure)
LS standards: Installed
Special features: Waschabr and Orginale Hilken stickers (with the permission of Hilken vehicle)
Credits:
Modder = Micha
Prästentation = MTL Modding Team ( Ralf )
Spezieller Dank für die Freigabe = Hilken Fahrzeugbau