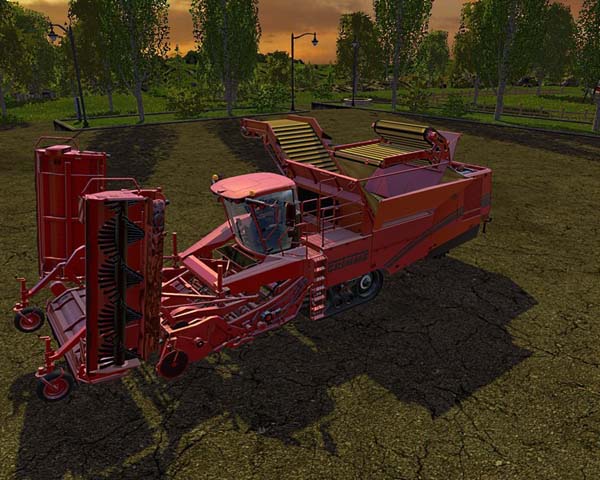 Here the Grimme Tectron 415 a 9m cutterbar. I was inspired by the mod Dimanix with its 9m cutterbar. As I stood out some errors in his mod that have not been resolved until now, I thought to myself, I modde the part it by myself.
1) choice of color
2) 9m cutterbar
3) road speed 35km / H
4) Field speed 15km / H
Increased 5) Unloading speed
6) capacity 50k
Increased 7) Zoom wide
Edited 8) drivability for field margin turnaround
9) No more slipping on a slope
Version 1.2
Braking behavior changed. Vehicle rolls out longer.
Graphic error is eliminated, among others, the rims of the wheels are no longer colored.
Version 1.3
Pipe minimally extended and now with foldable key O. With Course Play now automatic unloading on the driving modes "Drescher himself unloading on" (no press the O button needed).
Credits:
Rubberduck2