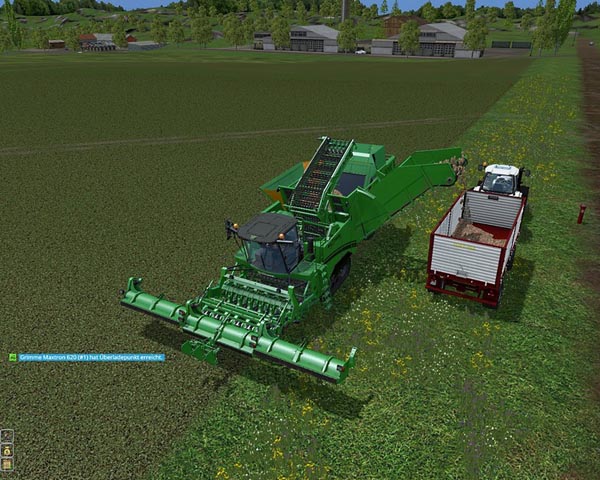 Here he is, the much desired Grimme Maxtron 620th
Have fun with the beet harvest.
1) choice of color
2) 9m cutterbar
3) road speed 35km / H
4) Field speed 15km / H
Increased
5) Unloading speed
6) capacity 50k
Increased
7) Zoom wide
Edited
8) drivability for field margin turnaround
Version 1.2
Braking behavior changed. Vehicle rolls out longer.
Various graphical errors eliminated.
No more slipping on a slope.
Version 1.3
Pipe extended, now expanded even further.
Small bugs fixed.
Credits:
Rubberduck2