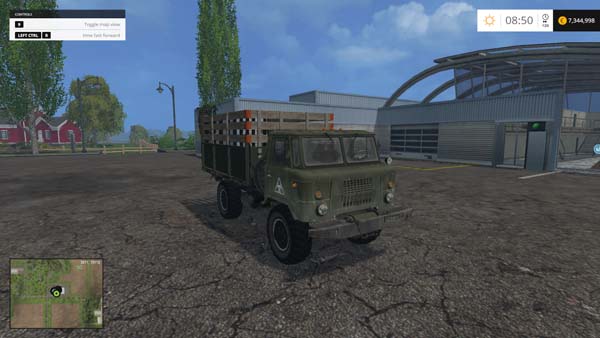 Mod adds a GAZ-66 for Farming Simulator 2015
truck with wheel formula 4×4.
In the game it has a maximum speed of 90 kilometers per hour.
The capacity of the body – 6,000 litres.
Designed for the transport of grass, hay and straw.
In the cabin are mirrors and instruments.
You can turn on lights and turn indicators.
When the motion raises dust and leaves traces.
the price 27500
service 10
power 120 HP
The X button you can raise the body.
N button sets the awning.
Credits:
Deme @ n.