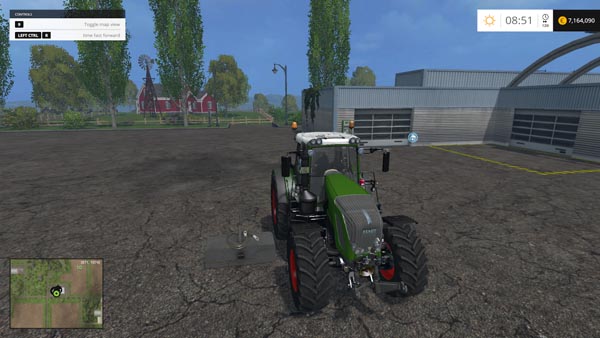 This is the Fendt 936 Vario! A powerfull tractor with 360 HP. This version of Fendt 936 Vario has a lot of functions and other things and scripts.
Specifications:
-Max Speed: 52 Km/h
-Horse Power: 360 Hp
-4×4 Transmission
-Front and Rear Loader
-Front and Rear PTO
-Animated Front Axle (ILS Axle)
-Washable Dirt
-Dirt
Functions:
-Plow Spec
-Ability to remove and add the wings (With the R button)
-Basic Interactive Controls (IC) (With space-bar)
-Normal Lights (With the F button)
-Work Lights (With numpad 5 and 6)
-Rear Warning Signs
-Ability to remove and add, rear and front twin wheels (With the N and M Button)
In The Pack There Is A "Fendt Weight" For The Tractor.
Credits:
Warrior Skinner