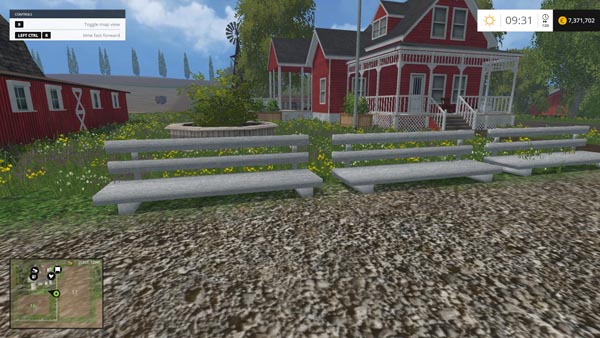 !!! WATCH OUT !! THE FOLDER FROM THE ZIP FILE MUST BE BROUGHT OUT!
Hello,
This is a placeable concrete bench for the LS 15. It is decorative only and has no other function.
I hope you like it. I am still quite new to modding, so it take me not mind if the mod is not perfect. Thank You!
Nevertheless, nowhere else to upload.
The bank costs 250 €.
There are no maintenance costs.
!! DANGER !! The folder is zipped. Is not absolutely necessary in the small file. Just as you normally push the folder in the mod folder and start playing. If it bothers someone, he can zip it, yes.
Credits:
Benno29 in 2015