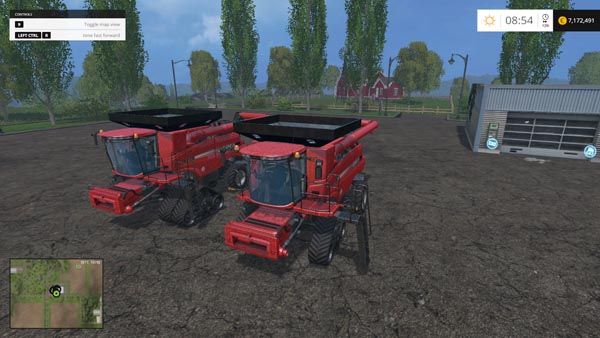 This is my edited version of the ingame Case 9230 Crawler Combine. This pack has two 9230 Crawler Combines only, no headers.
Each 9230 is equipped with an extended grain tank and of course a larger capacity.
A larger grain tank makes it much easier to harvest those larger fields.
In addition, one of the 9230s is also equipped with dual tracks.
Capacity—–25000
The RPMs have been changed to each as well.
Combine RPMs
—————
Single – 3000
Dual – 3500
Also the 9230 with the dual tracks uses more fuel and unloads faster than the other 9230.
Credits:
GIANTS, BRONKEMA, MJB