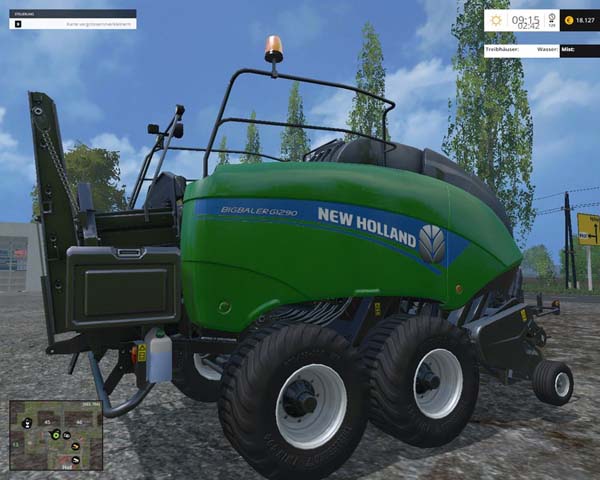 I hereby present to you my first mod available: New Holland G1290 BigBale
This mod is the default NewHolland BigBale 1290 I have changed only slightly.
Changes:
Changed color yellow to green
Straw recording away
Shop image and description changed
Adjusted Price
Slightly changed name (to recognize)
There are certainly some of you say: "Why so create a mod you do not need it because the default but anyway both types collects?."
My reason: I had thought that I times a Ballenmaschiene only for grass and straw (which comes possibly still) wanted that differ in color. Since the standard takes both varieties (when starting straw bales and made ??with grass progresses even grass out) and you never come to a full bale in the end, can not, like an invisible hand from another arise bales.
Credits:
BilboBeutlin (Nette Hilfe und gedult mir meine Fragen sachlich zu beantworten)
Ifkonator – Danke für die Hilfe/Tipps und die Gedult.