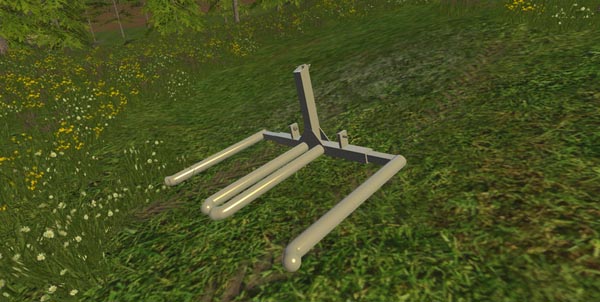 I hereby would like to introduce you to my Ballengabel for Farming Simulator 2015. I hope you are with the Ballengabel have a lot of fun.
Important information:
allows the transport of straw, hay and silage bales
versatile both on land and on the hillside
A big thank you goes to Blizzard Blizzard , who created the model of the bale fork. I also thank all members of the South Tyrol Modding and to all my fans behind me. You are the best.
Credits:
Modellierer: Blizzard Blizzard
Ingamen: Südtirolerbauer
Texturen: Südtirolerbauer
Modder: Südtirolerbauer
Tester: Südtirolerbauer