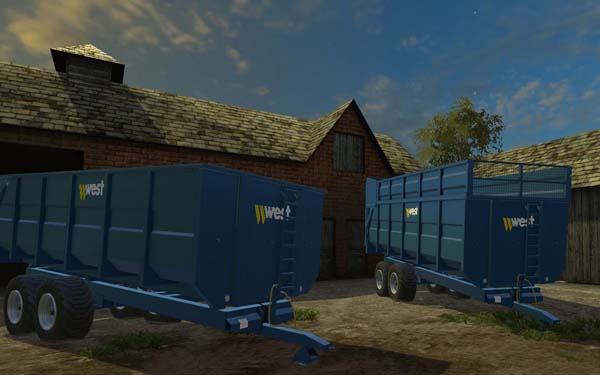 present a Harry West 16 Tonne trailer
Built for strength and durability, the range of monocoque trailers from Harry West have been developed to tackle the toughest working conditions on the land.
This mod contains two separate trailers but, they are based on the same trailer.
The one trailer has no silage extensions and one has silage extensions.
These trailer as one to one scale based on West own measurements.
The grain trailer has a capacity of 22,800L.
The silage trailer has a capacity of 32,700L.
I would recommend a minimum power of 160hp to pull these trailers.
Credits:
LJW Modding
Giants Software