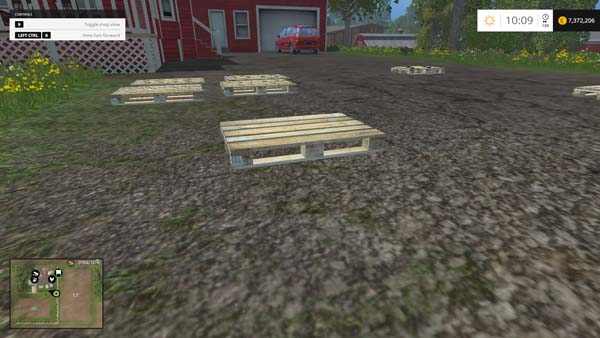 Euro pallet
dynamic
collision
placeable
to scale
A palette, but this time as I would have liked 😉
This range is manufactured to orginalen moderation / DIN and can place itself (stacked in placing not yet).
Unfortunately, the range can not be with the forks (tested only with the telescopic loader) under go between the timber supports to raise them.
In my opinion, the collision box is the forks are not properly applied to large and spans the area between the fork.
Credits:
Polygon-A