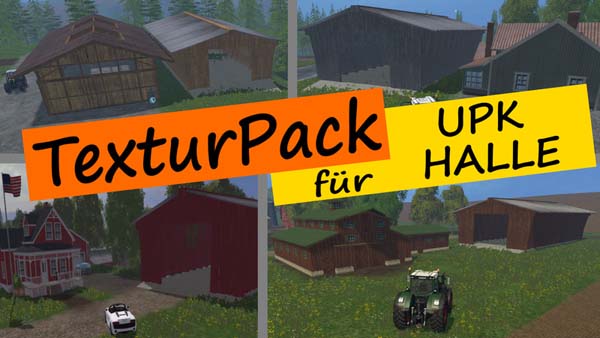 Texture pack drive-through hall!
Hello, you have here made ??a texture pack for the drive-through hall of EngeldesHasses, as the hall with parking the machine is a sensible thing!
I was the hall too dark so I've freshened up a bit,
and present to you here the texture available!
Thanks to Engeldes hatred for the permission of the textures pack.
Link for the Hall:
Included are 6 different textures of the hall and also matching store images!
americanBarn01
americanBarn02
shedsAndStables
village gray
village green
village yellow
Concrete and roof texture changed.
There are already many maps and I hope it is a suitable texture for you here.
Simply the texture you want to rename in the orginal name and paste the mod!
So everybody can choose the texture he wants!
Credits:
Guellemax