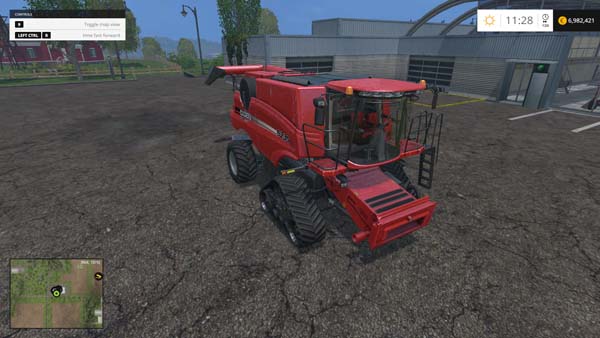 Just in time for harvest season, I want to show you my first mod, 9230 set the Case IH, available.
It is a modified Case IH 9230 from LS 15th
Also included is a converted 12m cutting – the original New Holland umgeskinnt with Particelsystem edited and the original TAM Iguana Header Trailer with Attacher.
The main differences of the 9230 Original:
Passenger (JoXXer – edit by @ lex2009)
advancedThreasher (Knagsted – bylex Edit)
CIH9230 (Knagsted – bylex Edit)
Digital display (Knagsted)
Recording (lower manual / raise the mower deck)
The ads have been completely integrated into the existing terminal of the thresher.
The legal officers among you – yes I have obtained permission fromlex! Want me here also same again thank him for the release he has given way, immediately ask without much! Thank You Very Much!
Credits:
Modell: Giants
Zusatzscripte: Knaggsted, Edit bei Frabel @lex